If you want to spruce up your room without breaking the bank, this is a quick and easy way to decorate a glass vase. The silk flowers, vase, and materials for this tutorial are all bought at Michaels. Be sure to look up online coupons before you check out at the register (scannable from your phone).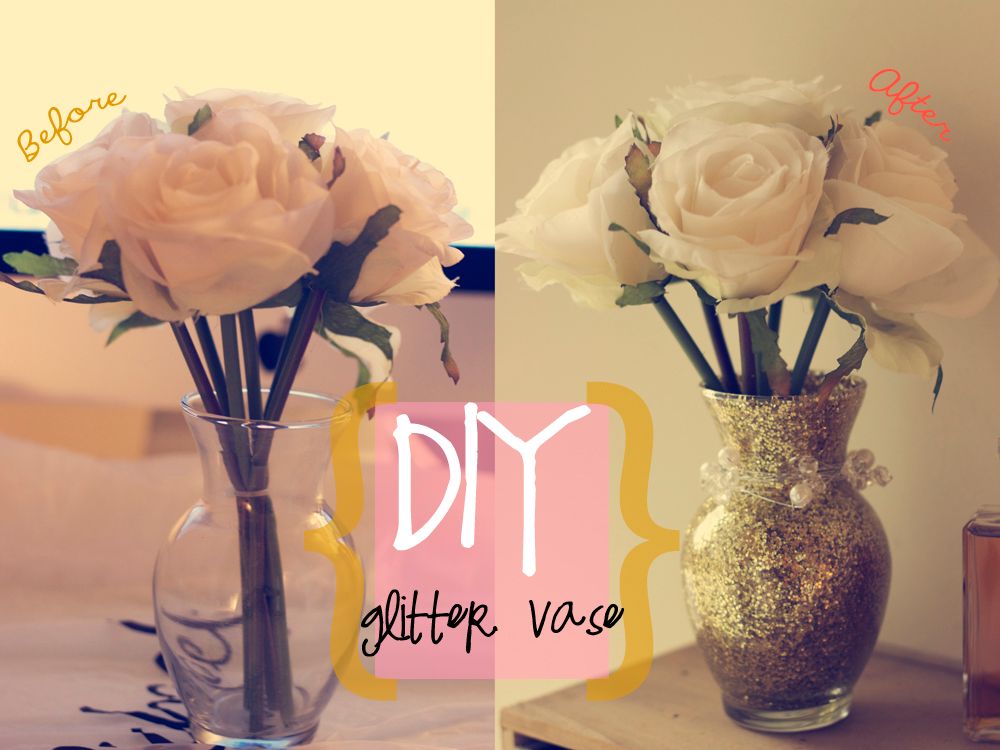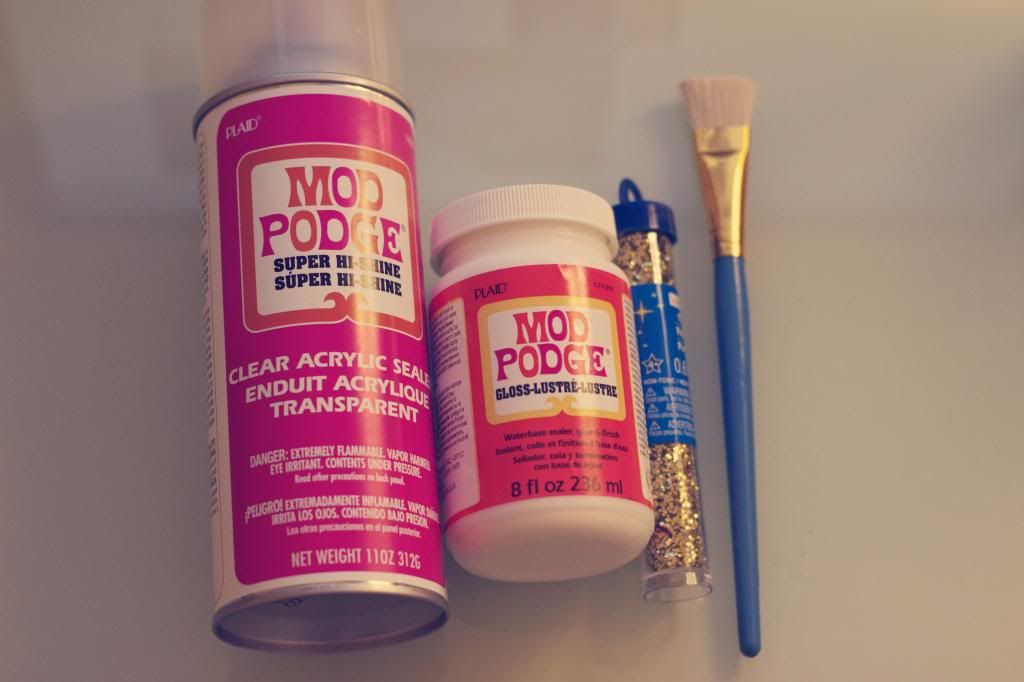 Materials: Mod Podge Clear Acrylic Sealer, Mod Podge (gloss finish); 0.2oz Glitter; Paint Brush (or Foam Brush)
Apply thin coat of mod podge on INSIDE of vase. Make sure to not leave any empty spots. Applying glitter on the inside gives you a cleaner finish. Pour glitter inside the vase a little at a time, and rotate the vase so the glitter will stick all around the vase.
Since glass is a non-pourous material, the mod podge will take longer than usual to dry. Give it 24 hours before the glue completely disappears. Once it's dry, spray an acrylic sealer on the inside of the vase to prevent the glitter from flaking off. Make sure to spray outside in a ventilated area. You can wrap the vase with newspaper so the sealer won't stick on the outside glass. Lastly, I wrapped some crystal bead wire around the vase for an extra touch!