Is it weird that I am more drawn to perfume for their bottle packaging rather than the actual scent?
For example, while strolling through Sephora on the hunt for another overpriced lipstick or makeup item, I stumbled across this cute perfume called Marc Jacobs Daisy Eau De Fresh. My mulling around caught the eye of a sales rep who perked, "It's such a great smell!"I sampled a wiff of it, and sure, it was pretty fantastic - fresh, floral/fruity, and not too overpowering. I simply replied, "Yeah, it's pretty nice... But I'll probably buy it because it'll look great as shelf decor. haha."
Anyways, long story short, this perfume bottle (and the whole line of Marc Jacobs perfumes) looks adorable as a decoration piece. It serves both functionally and aesthetically.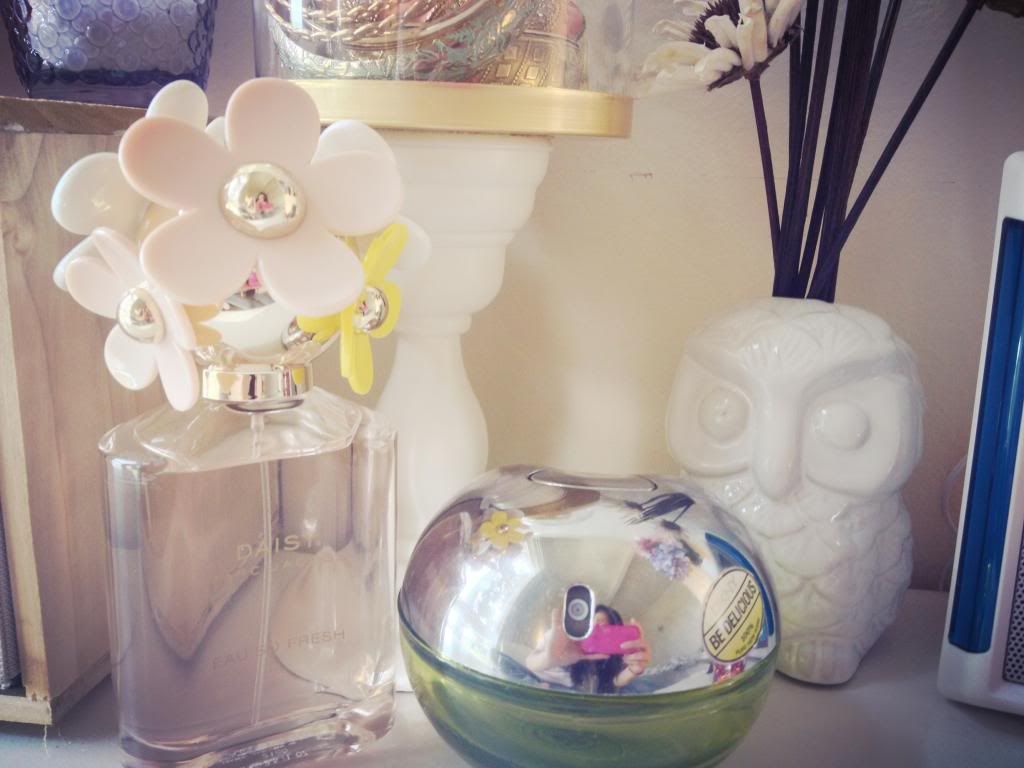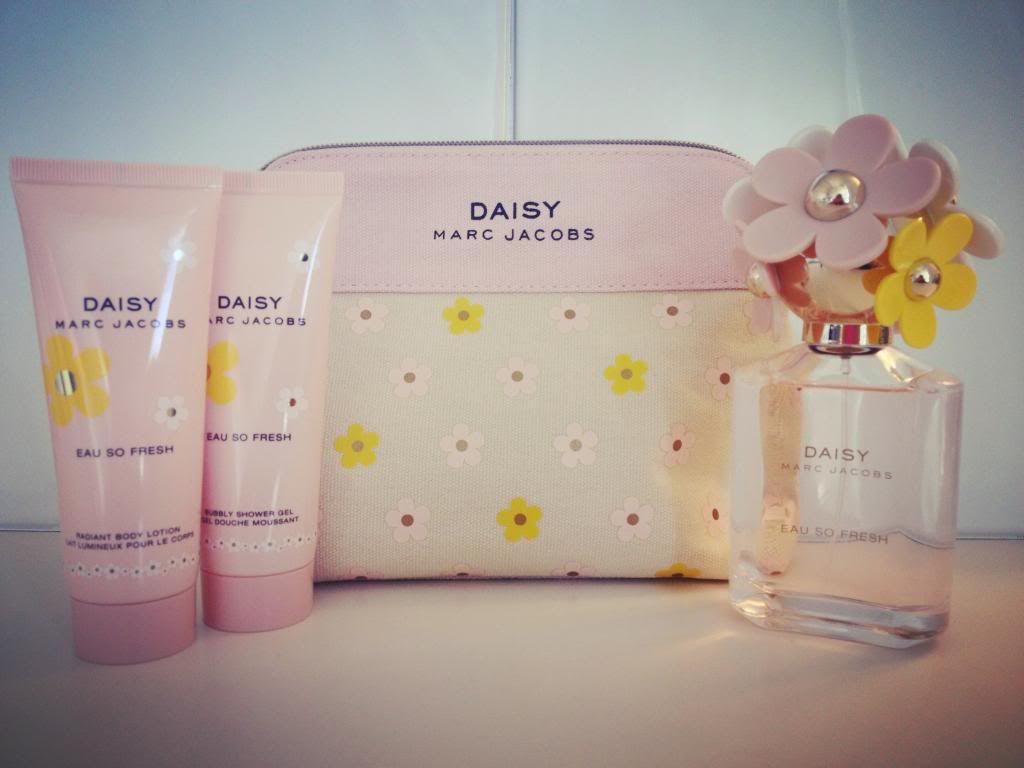 The gift set.
(iPhone 4s)
P.S. I had to return this a month later, because I couldn't justify paying $80 for a gift set. :( I wouldn't mind receiving it as a gift though.