Imagine this: It's 7 am - you were suppose to wake up 30 minutes ago. You're scrambling at your vanity digging through make-up drawers to find the perfect coordinating shades for your make-up look. You use one or two colors from each of your palettes, and the process has already delayed you an extra 5 minutes, because one, you can't choose which color will go with what and two, where the heck is that darn eyeshadow???
This is a common scenario for me. While I adore the cute packaging of makeup palettes and am routinely drawn to the deceptive 'ease' of having shades professionally matched for me to create that 'perfect smokey look,' I realize how ridiculous it was to pack three different make-up palettes for an overnight trip - such as if I wanted the highlighter color from one and the crease color from another. Things would be so much simpler if all my favorite colors were packed into one!
Don't fret! My creativity is here for the rescue. This tutorial will show you how to depot eyeshadows and place them in one single palette.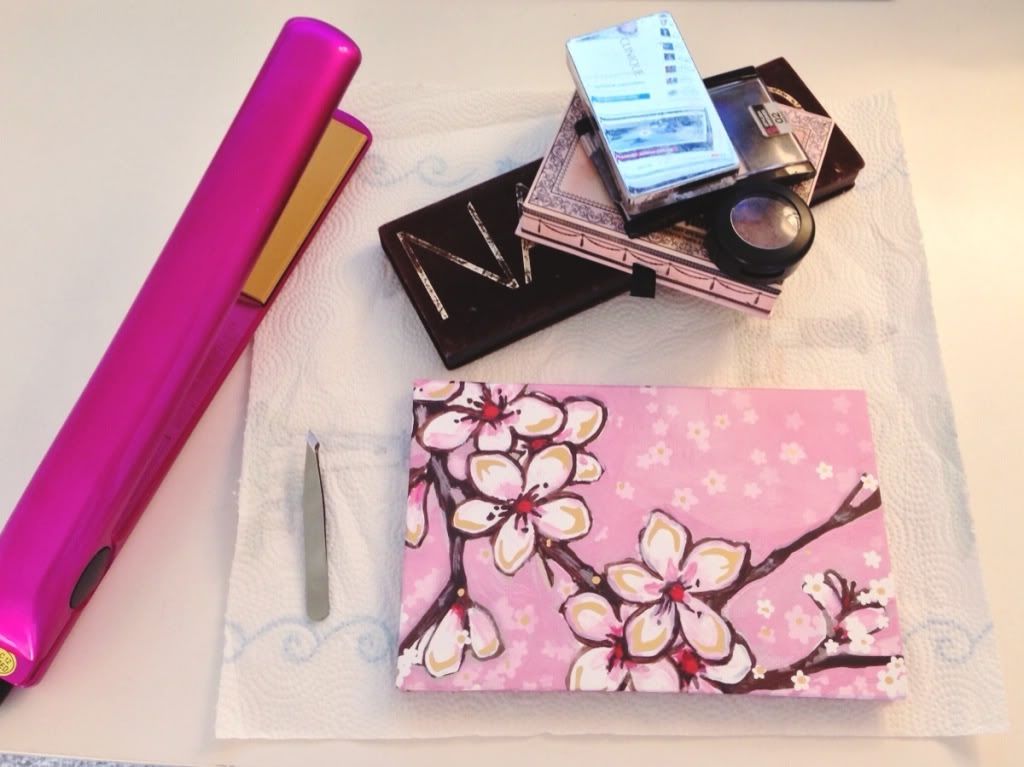 Tools
: Straightener, Tweezers, Empty Palette (magnetic, purchased on
etsy
), various palettes and single shadows you'd like to depot.
Break apart the palettes and place the plastic part onto the straightener. When it heats up, the plastic will soften, and the glue that is binding the pan to the plastic will melt.
Try to heat a small area at a time.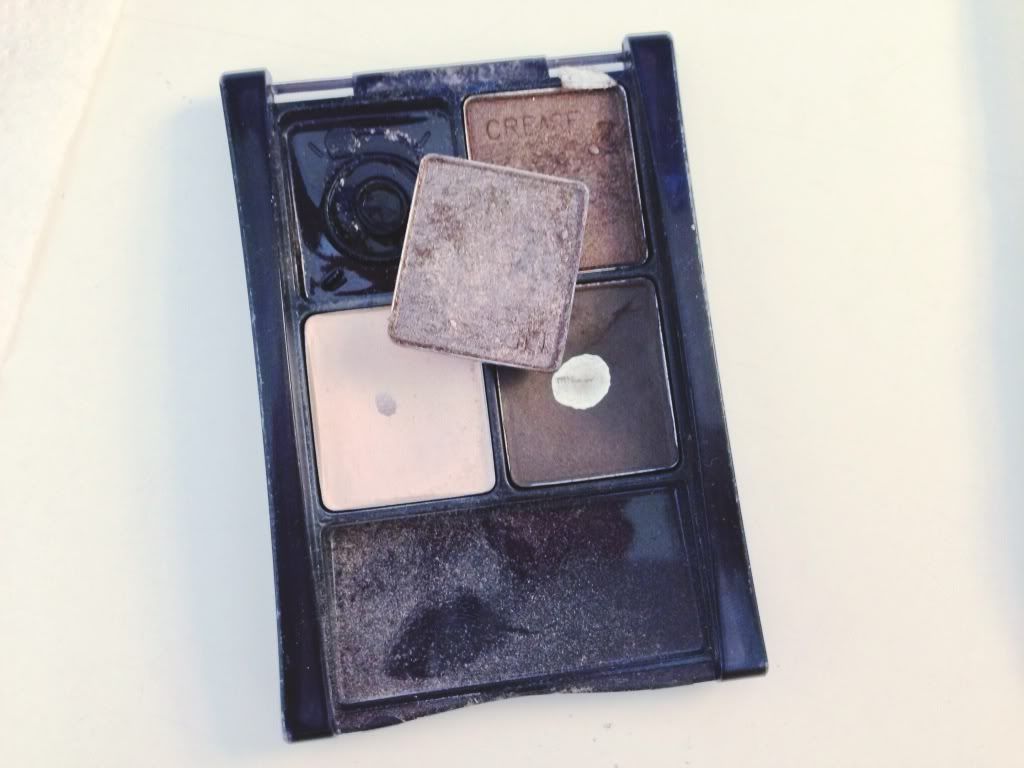 You can poke the melted plastic with tweezers to push the pan out.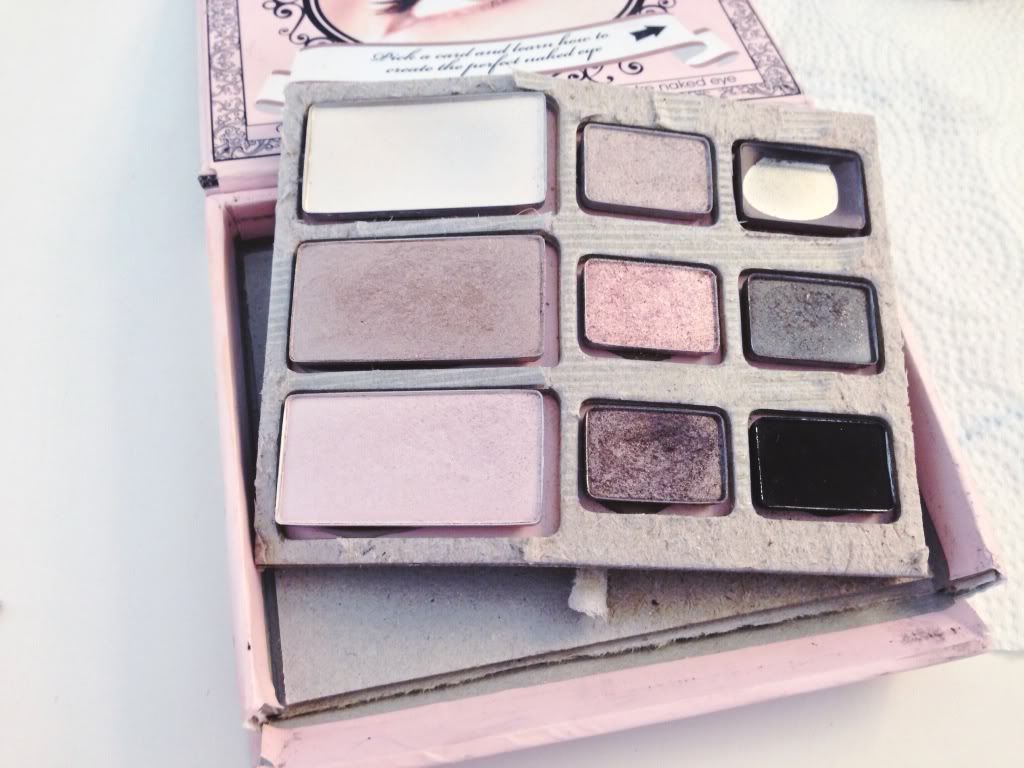 Look at all this fancy thick packaging for a few measly thin pans.. Sigh.
With the Naked palette, you need to remove all that cardboard packing off first. Here, the shadows were adhered to a piece of paper. Just heat it, and the glue will soften.
Lastly, use acetone (nail polish remover) to wipe away the sticky glue.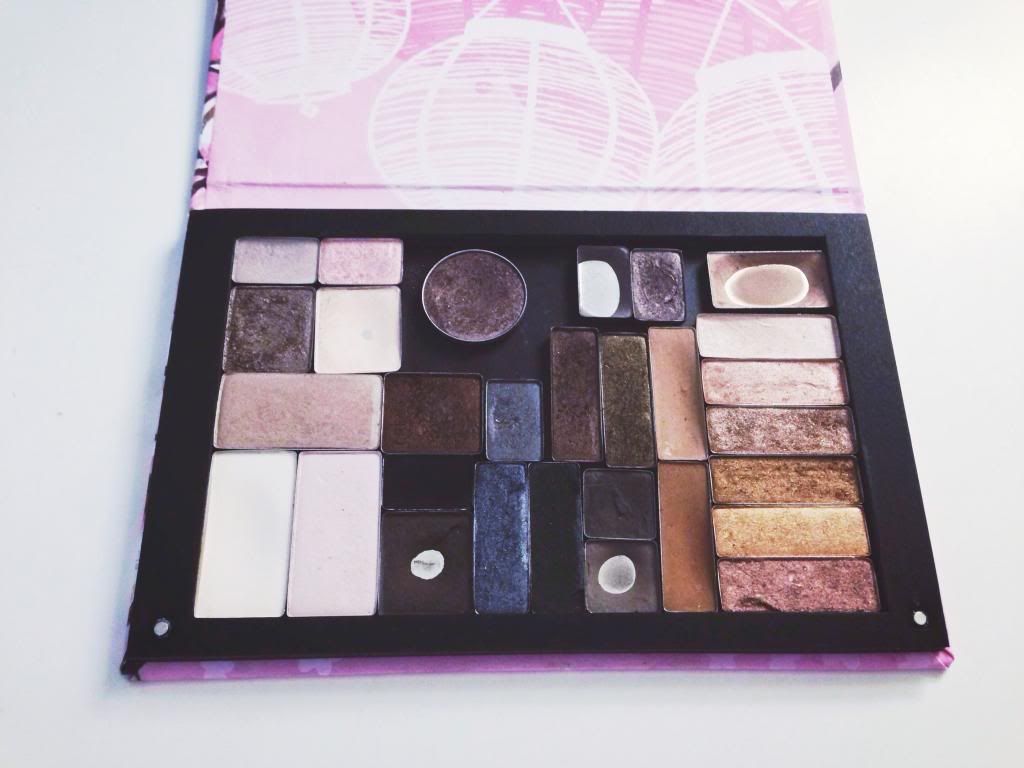 The pans will stick to the magnetic palette. I had one pan that did not stick - perhaps because it was not real aluminum or metal or the pan had the same magnetic polar as the palette. I used double-stick tape for that pan. Arrange the pans so that they will fit. Obviously, it may not fit perfectly, but who cares.. :P
Noticed how many of the same colors I have? Yeah, I will probably not be buying any more eyeshadows for a long, long time.
So there you have it. I now have all of my eyeshadows in one place. I can just bring this palette when I travel and won't have to worry about forgetting a particular shade! :)
Stay crafty!