When I first moved to California, I cried for the first couple days. I slept on an air mattress for a good month and a half, used a cardboard box as a table for the first week or so, and wore layers of sweats to sleep, because I was so cold at night and merely had a thin blanket to cover me. It was pretty depressing considering how good I had it back home. Having a nice room is really important to me. Slowly, I started buying little things here and there to pull my room together so I could feel 'at home' in my new home.
My room is pretty small, but I like it.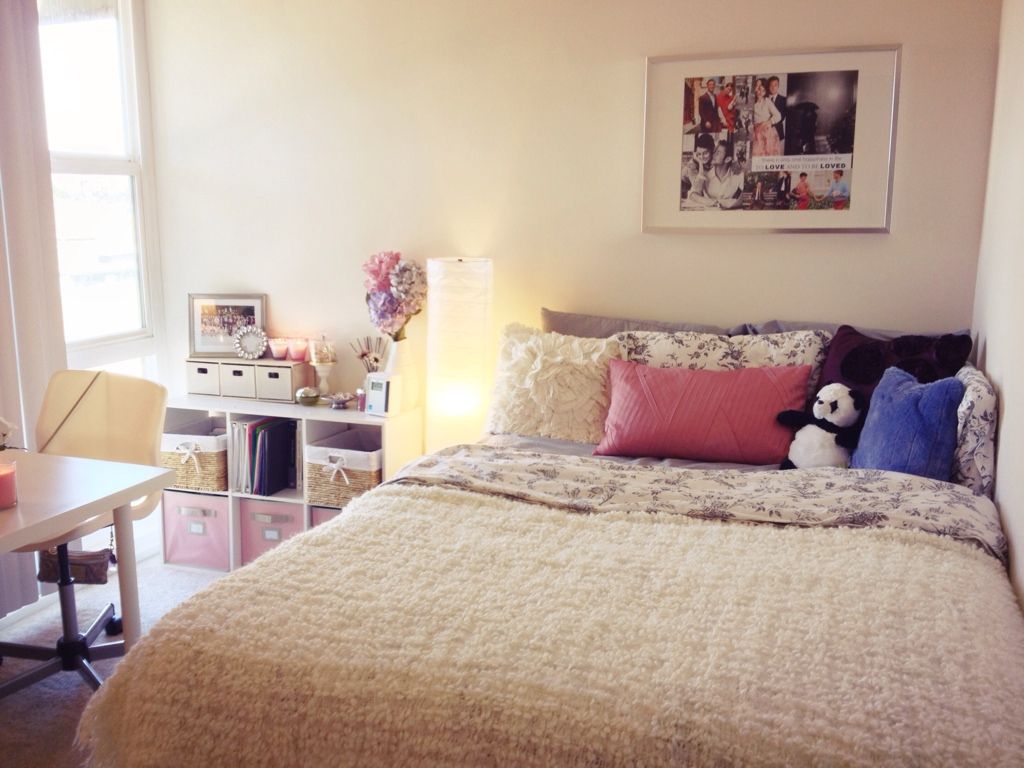 I didn't know what to put in my picture frame, so I collaged some magazine clippings of Joseph Gordon Levitt. I added the quote, "There is only one happiness in life. To love and to be loved." :)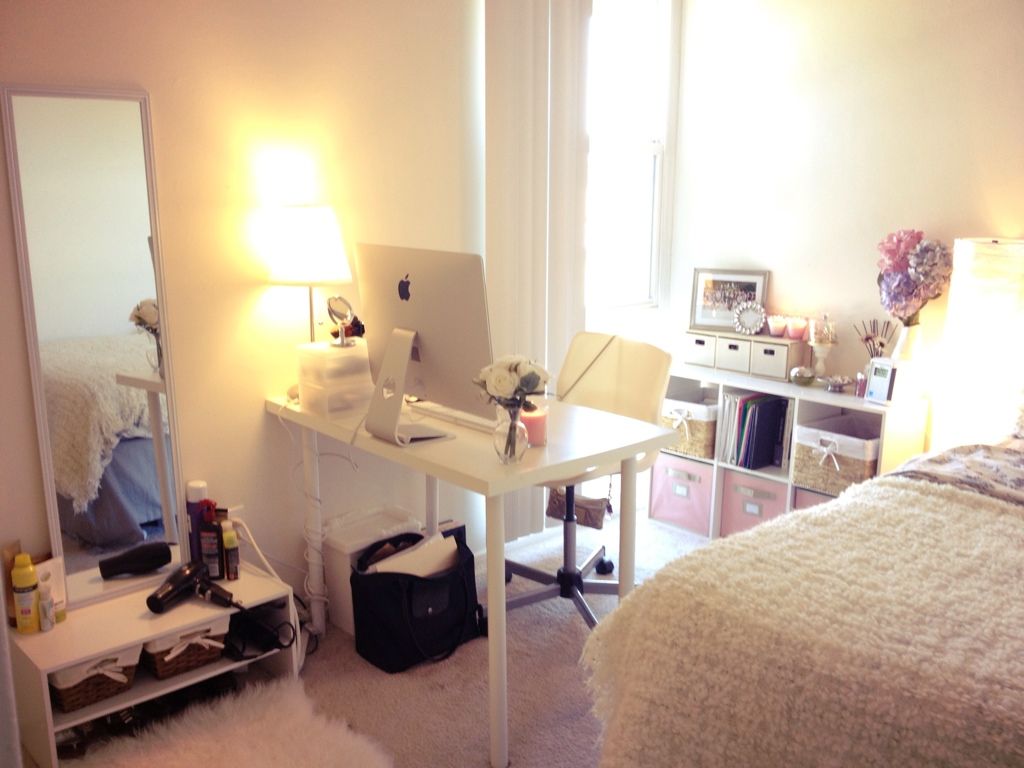 The stuff underneath my desk is sorta messy because I always have textbooks laying around.
I share a bathroom with two roommates, so I decided to put my hair appliances in my room so I can quickly get ready in the morning without having to wait to use the bathroom mirror.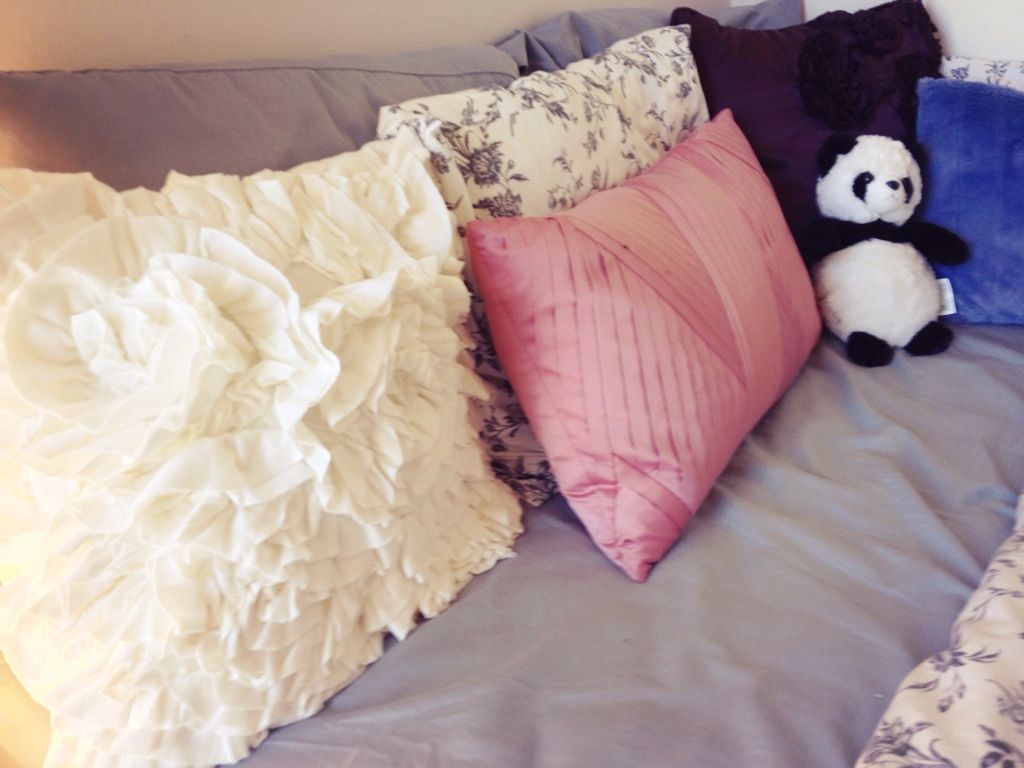 Got various pillows and cushions from Target, Ross, TJ Maxx, and Ikea (pillow covers).



This is actually a soap dish I got from the Home Goods store. I use it to store my most worn jewelry.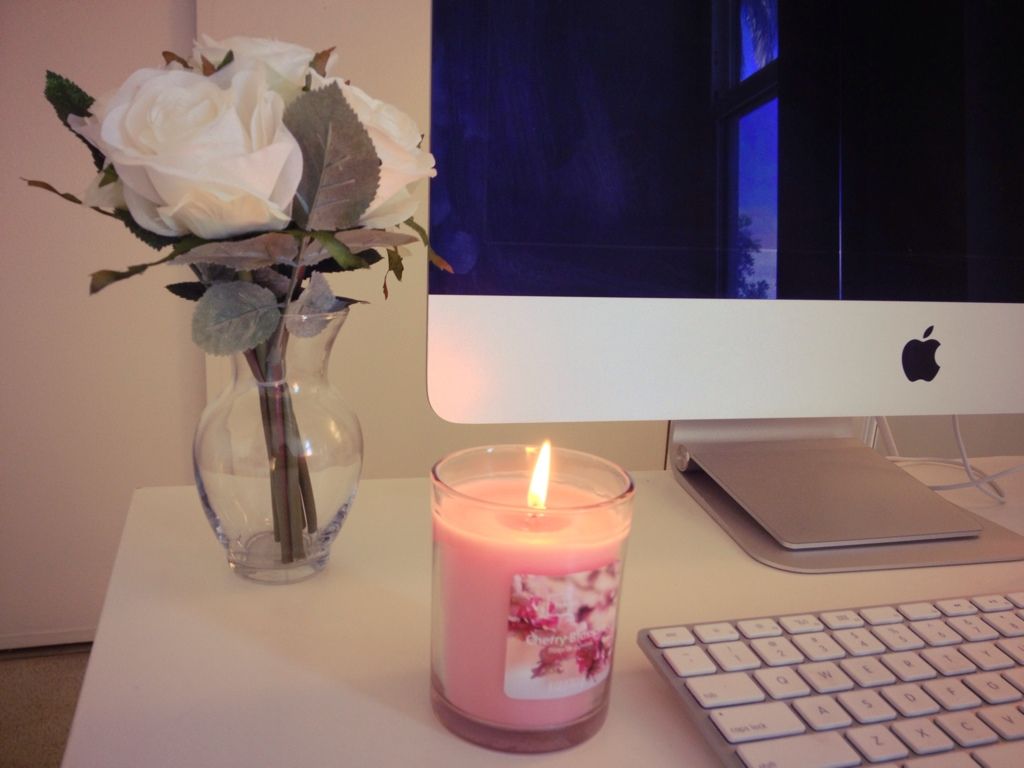 I can't live without candles.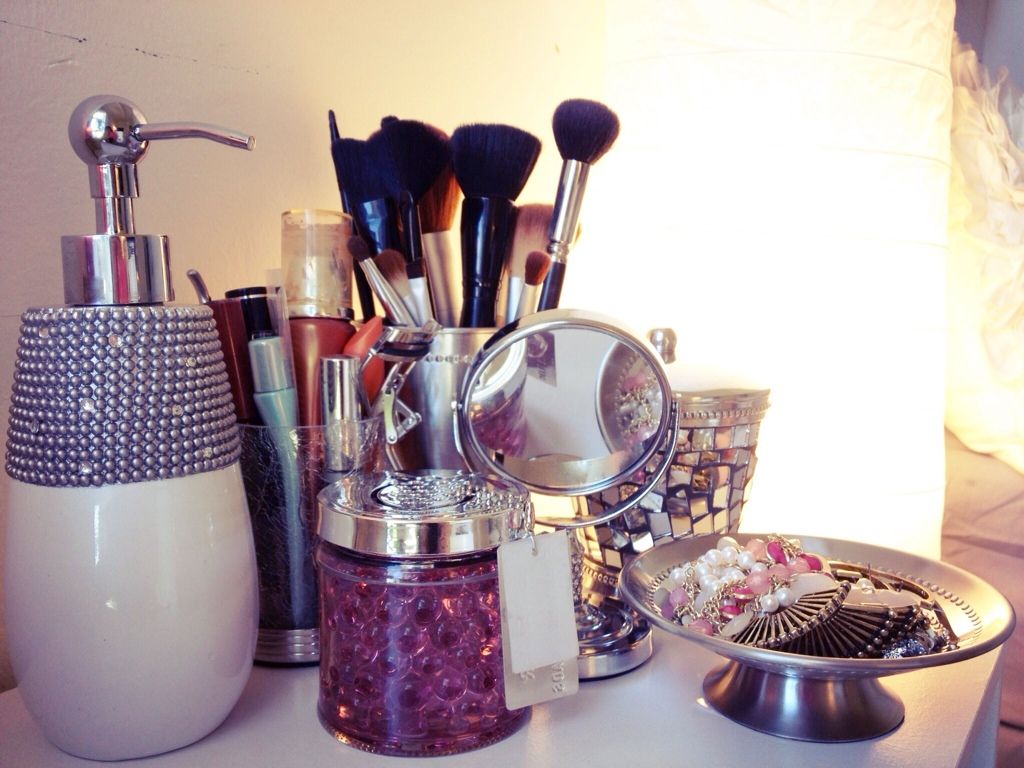 These are various items I picked up at the home goods store to store my makeup and miscellaneous items. I really like the silver detail. For instance, I decided to store my moisturizer in that soap dispenser rather than have it displayed in ugly packaging.
Anyways, it's an ongoing process. I think I might be moving again in the fall though. :(