It's not easy being type A. For as long as I can remember, I've always had an agenda to keep myself on top of things. My go-to agendas always came from either Barnes & Noble or Lily Pulitzer, but this year, I stumbled upon the lovely
Erincondren
planner. I can say with certainty that I'm never going back to anything else ever again.
There are so many things I love about this agenda. First, you can customize the planner with the cover design, your monogram initials, or your name. You can also choose which colors you'd like to use in the design template.
This one is customized with my full name.
The tabs are durable and won't bend or curl up with use like some agendas do.
I taped a fortune I really liked to the front cover to remind me, "Enjoy the lighter things in life. Deeper joys will follow."
In fact, this agenda is full of quotes that keep me inspired.
Here's a month spread with goals & to-do's. I don't have much on there, because it's two months from now. "Life isn't about finding yourself. It's about creating yourself."
This is what next week looks like. Yep, I already have mandatory things filled in advance. I also color-coded it according to school tasks, work/career, deadlines, errands, events, and activities, but more on this later. :) Also, the agenda comes with a bookmark to keep place of the current week.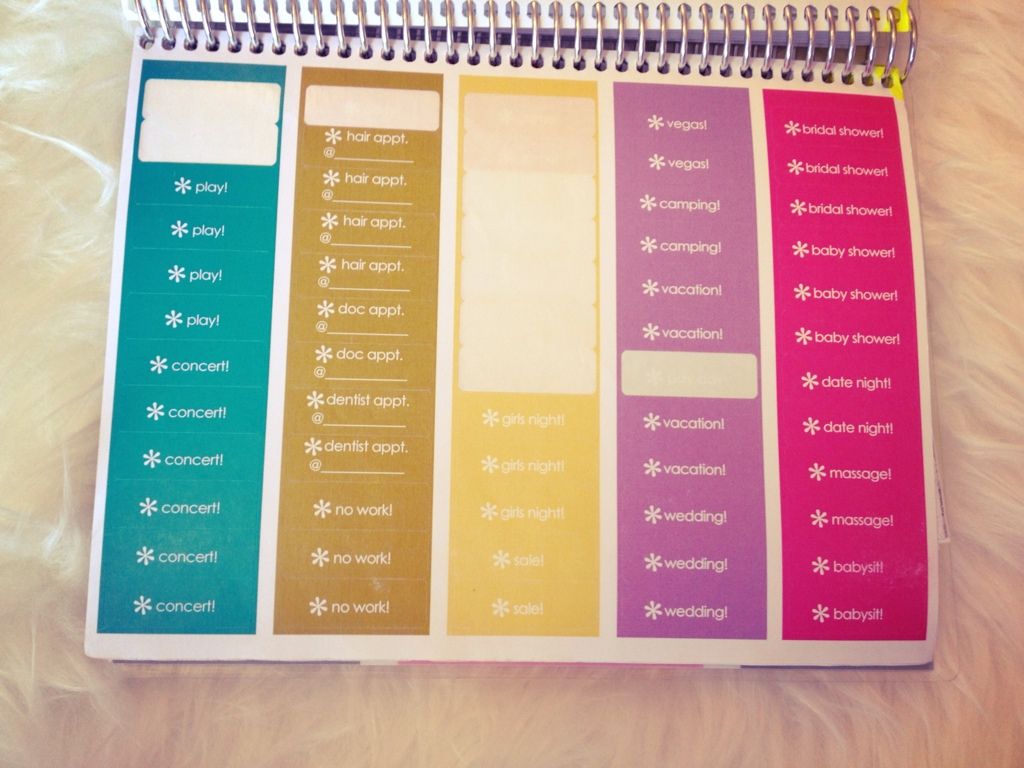 In the back are a couple pages of stickers for all occasions. Additionally, there are blank ones you can fill in yourself.
It also includes a back pocket to store spare papers, etc.
The planner also includes a zip-lock pouch & the task pad is something I added. I got it for a dollar at Target. I used double-stick tape to attach it to the back cover.
Here are my must-have hi-liters & colorful pens to keep my agenda organized at all times.
Overall, I definitely recommend this planner, and shelling out $50+tax&ship is essentially priceless if it makes you happy to stay on tasks and keeps you organized. With all the things I have to do this semester, there's no way I can survive without it. Anyways, I thought I would share it since random people ask me about it all the time. I'm not kidding. Once, I was pulling through a drive-thru, and the girl checking me out randomly bursted, "Where did you get that?!!!!" To which I responded, "... what..?" Then she pointed to my agenda which sat boldly in my passenger seat. Haha.