I've had about 7 different room layouts in the past 2-3 years, and this one is by far my most spacious room. It's great for exercise, painting, crafting, stretching, etc. Because of this, I like to stay in my room a lot. I'm sad to say I'll be leaving this place in a few weeks. My new place will most likely be just a mattress on a floor and cardboard boxes as tables. :(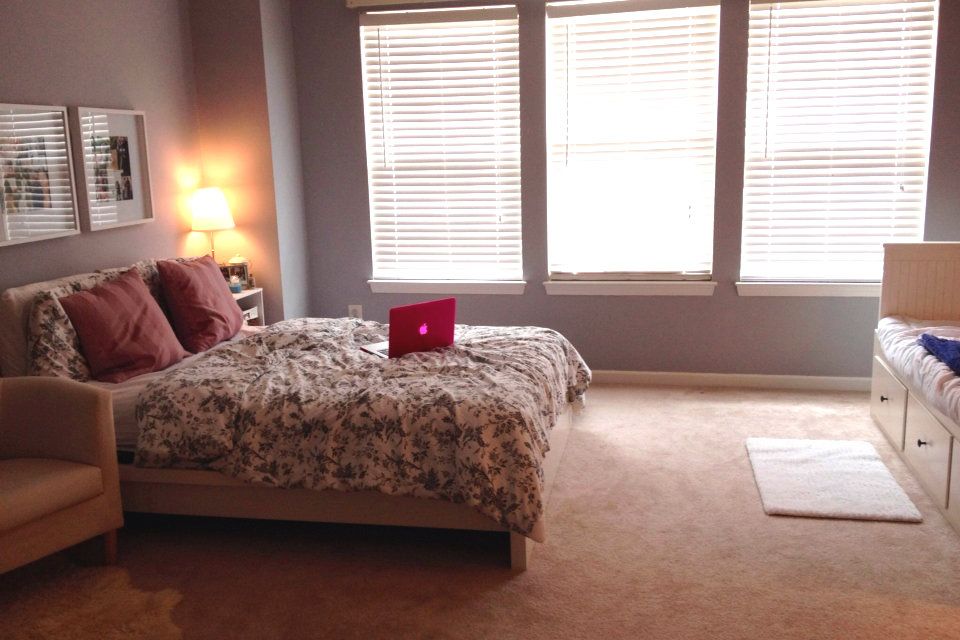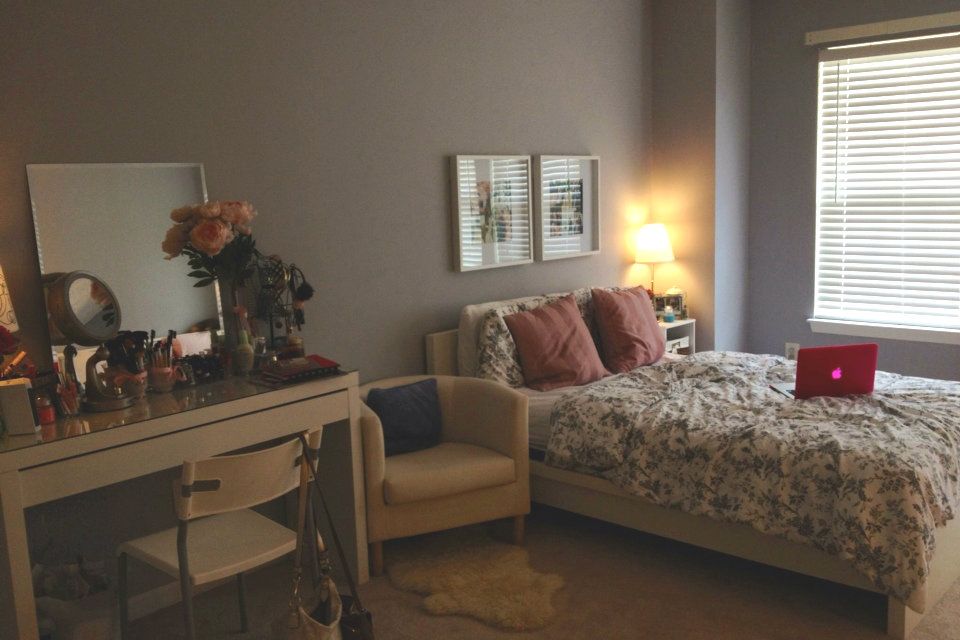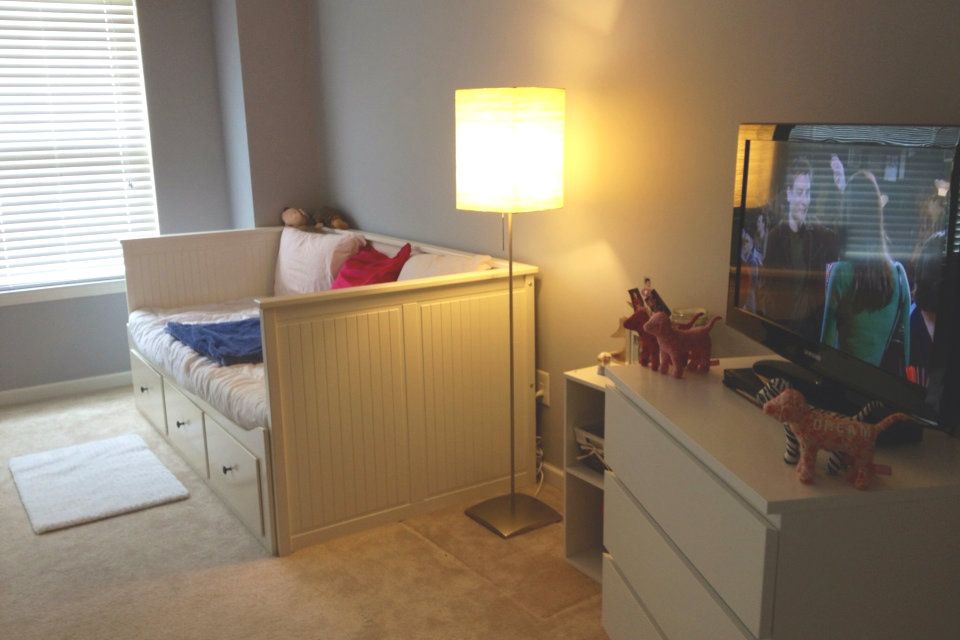 I have a day bed that pulls out into a full-size. It's perfect for slumber parties (but too bad I haven't had any). I'm watching How I Met Your Mother on Netflix.
FYI: Most, if not all, of my furniture is from iKea.
I can't wait until I get to decorate my own condo/house one day. It will be perfect.