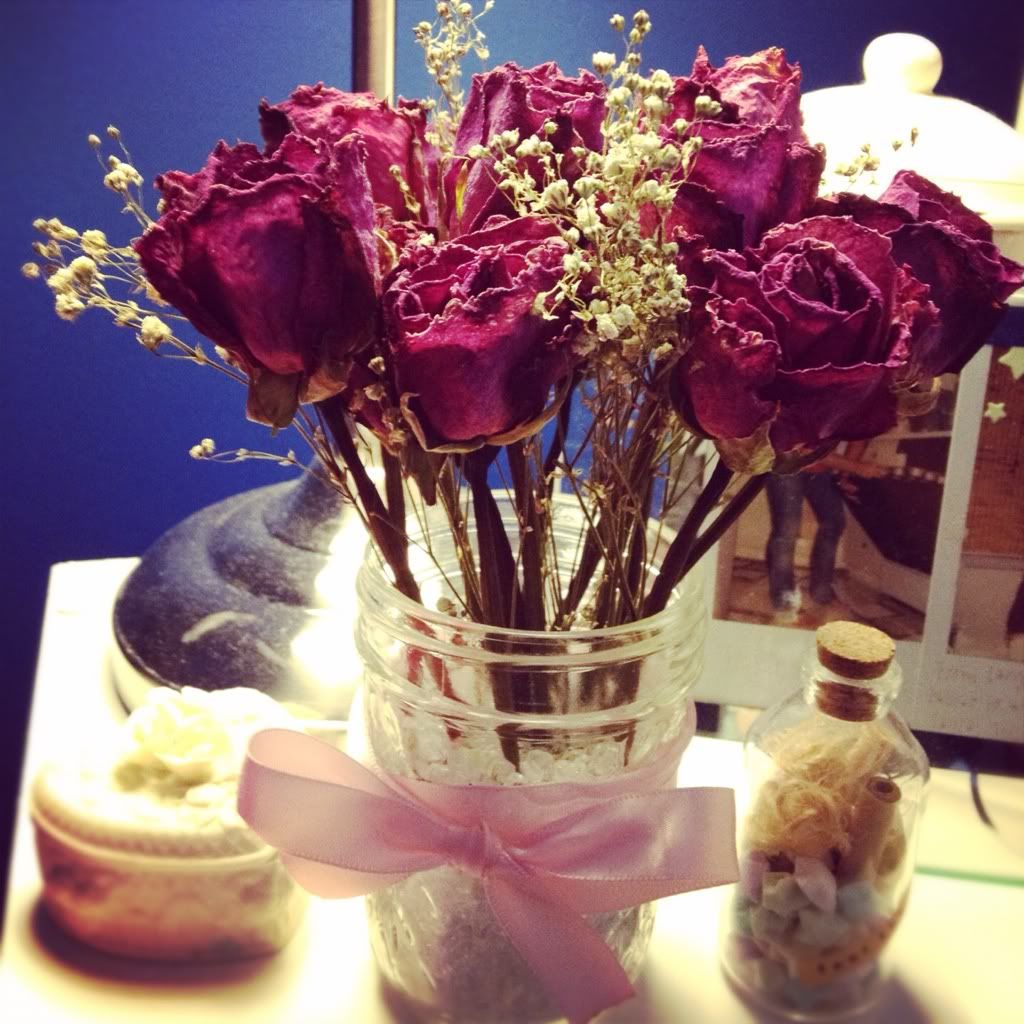 This was taken when I was living with a roommate. The paint color came with the room.. :P
Directions:
1. Receive flowers (very essential step...).
2. Drying roses work best when the roses aren't fully blossomed. This will decrease the likeliness of the petals falling off as they are drying.
3. Trim the stems and remove leaves and thorns.
4. Hang roses (in bunches of 2-4 max) upside down next to sunlight. I like to hang mine using ribbon or yarn and tying it to the top of my window blinds.
5. Do nothing. Let it dry up to 3 weeks. You should start to see discoloration.
6. After it has fully dried, arrange the roses/flowers in a vase. You can fill it with silica gels like mine to keep the stems in place.
I do this with all my flowers, so they'll last forever. :)